The Boon Of Nephrology In Our Life
A healthy body should have a stable balance of body chemicals and fluids. The extra fluids and waste products are unwanted and must be removed from our bodies. 
So who is responsible for keeping our bodies clean? Our kidneys. 
These bean-shaped organs play a vital role in our life. They filter out the waste products and excess water from our blood through their complex network of blood vessels, tubes, and tubules. 
But have you ever wondered if your kidneys fail to do their job? It can be a disastrous situation, isn't it? This is why your kidneys need special care and attention. 
Nephrology is the branch of medicine that deals with the diagnosis and treatment of kidneys. If you have diabetes, high blood pressure, heart disease, or have a family history of kidney disease, it can be a reason to worry. 
With the availability of a Nephrologist in Sonipat, you can rest assured with your Kidneys. Look for symptoms like- nausea, vomiting, swollen hands, feet and face, muscle cramps, loss of appetite, fatigue, weakness, feeling itchy, urinating more or less or sleep problems. The existence of such symptoms is a reason to worry. 
So, let us understand who is Nephrologist and how they can help us get back to our healthy lifestyle. Dr Rajesh goel is a well kidney specialist also practicing in Sonipat and near by areas Jhajjar, Jind, Smalkha, Panipat and Rohtak.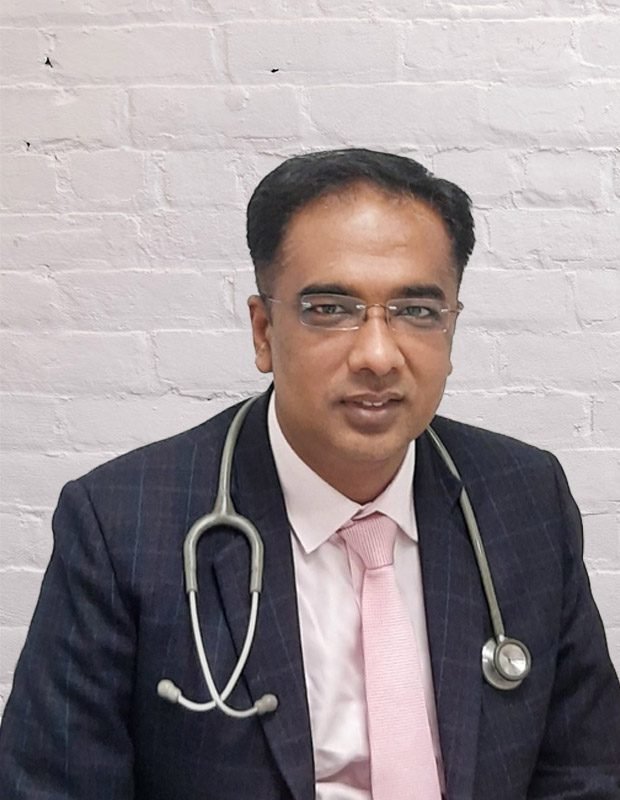 Dr Rajesh Goel (Nephrologist)
MBBS, DNB(Medicine) DNB (Nephrology)
Fellow (Kidney Transplant)
Dr Rajesh Goel, a famous Nephrologist in Sonipat, is one of those trustable doctors you should rely on. He is an expert in kidney care, treating conditions that affect these vital organs directly or indirectly. 
He not only functions as a nephrologist in Sonipat but also serves as a consultant in a few renowned hospitals such as the prestigious Pushpawati Singhania Hospital and Research Institute in Delhi. He is highly qualified, with MBBS and DNB in Medicine and Nephrology degrees up in his sleeves. 
He has treated complicated cases of kidney transplants, kidney disorders, and, acute and chronic kidney issues. Many of his patients have trusted him for years which has given them relief and results. He has helped over 1100 transplant cases alone. He and his kidney transplant team do kidney transplant in at PSRI hospital, Delhi.
Services we offer at Kidney Care Centre
We take utmost care and adhere to all the guidelines required for this vital procedure. It is done by experts and we make sure to use the best equipment and high-end materials available. 
Kidney transplantation is a life-saving surgical procedure in which a healthy kidney from a donor is transplanted into a patient with failing kidneys. We ensure it is done under the supervision of an expert while taking care of all safety measures. 
We help our patients with the entire process of Dialysis. Having proper equipment and medicines at our centre gives us the ability to provide the best treatment for our patients. 
Why do we need the best machines and medicines? 
When the kidneys fail to work properly, dialysis is often used to eliminate waste products and excess fluid from the blood. This life-saving procedure is used to treat kidney patients. 
Dialysis takes over the job of the kidneys and works as artificial kidneys for those suffering from kidney failure. Blood is transferred to a machine for cleaning and then pumped back to the body. If you are looking for dialysis centre in Sonipat then can do at Nidaan hospital by Park group of hospitals.
Our expert nephrologist carefully identifies the symptoms of kidney diseases and treats the patients under his supervision, giving them their normal life back.
The effects of chronic kidney disease can have a devastating impact on many body functions that are related to our kidneys. When someone has Chronic Kidney Disease, their kidneys are damaged and can't filter all the fluids in their body, and as a result, stop producing urine. If anyone is having similar symptoms then can consult Kidney doctor (nephrologist) in Sonipat.
With our high-end equipment, our expert doctor performs the biopsies for patients who deserve a normal life. An examination of a small piece of kidney is carried out under a microscope during this procedure. 
Biopsies of the kidney (renal biopsy) are invasive. It is a complicated procedure that can only be handled by an expert nephrologist. Biopsies of native kidneys (the patient's own kidney) or transplanted kidneys (grafts) are performed using this technique.
A Nephrologist specialises in diagnosing and treating kidney disorders. As part of their training, nephrologists also learn how to treat the side effects of kidney disease. 
Nephrologists maintain expertise in the diagnosis and treatment of primary kidney disorders (as well as problems associated with kidney dysfunction) and the management of systemic complications of kidney dysfunction. 
The prevention and management of kidney diseases in the early stages is a major part of the practice of internal medicine. Nephrologists being the specialist are more often called upon to deal with more complex conditions. 
Dr Rajesh Goel, a nephrologist in Sonipat, assures the diagnosis of the kidney disease and curing of the root cause, leaving you with a healthy life. He deals with identifying the symptoms, dialysis, transplant, and biopsy of kidneys. You can consult him in case of any symptoms, he provides online consultation along with in-person visits.
Note: Dr Rajesh Goel also gives online consultations. For more info, please contact: 9818235688

ADDRESS:
Park Nidaan Hospital, Murthal Rd, Sector 17, Sonipat, Haryana 131001
EMAIL
info@kidneycarecentre.in
TIMING
Monday Open 24 hours
Tuesday Open 24 hours
Wednesday Open 24 hours
Thursday Open 24 hours
Friday Open 24 hours
Saturday Open 24 hours
Sunday Open 24 hours
Dr. Rajesh Goel, Best Nephrologist in India, Provides Online Nephrologist Consultation for Free
Sometimes kidney ailments can restrict your mobility. But it should not stop you from getting the best medical assistance from the best Nephrologist in Sonipat. You can receive online consultation for free from Dr Goel from the comfort of your home. According to him, nothing should prove to be a barrier to getting the best consultation and advice when in need. 
Many people have several queries related to dialysis, transplant, kidney injury, the risks associated with the treatment, etc. These queries can be addressed during the online consultation. 
Concluding 
If you are facing any difficulty with your kidneys or know someone in dire need of treatment, let us know. 
You can book an appointment with the expert Nephrologist in Sonipat, Dr Rajesh Goel. Be rest assured that the health of your Kidney is in safe hands.