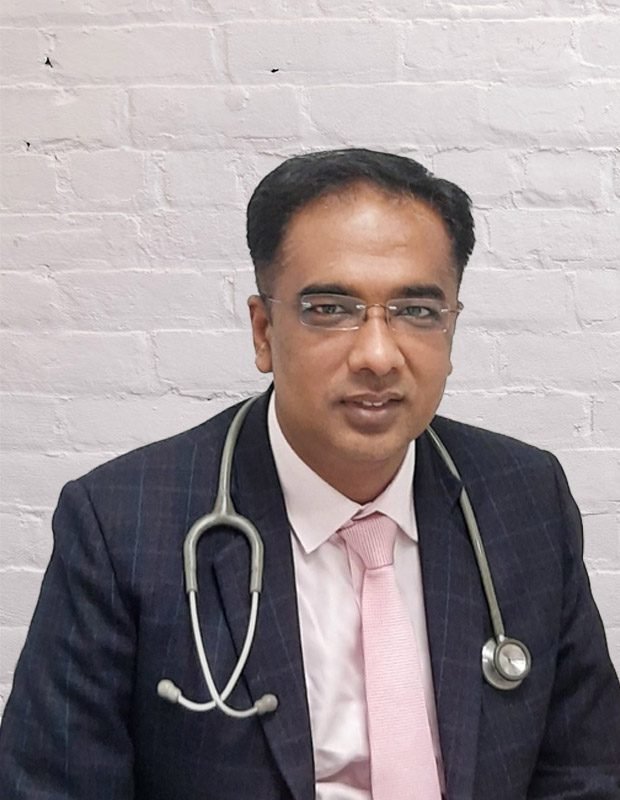 Dr Rajesh Goel (Nephrologist)
MBBS, DNB(Medicine) DNB (Nephrology)
Fellow (Kidney Transplant)
Dr Rajesh Goel is one of the best nephrologists in treating chronic kidney diseases, disturbance of electrolytes, post-dialysis side effects with his rich experience and compassionate behavior towards the patients. He has performed some 2500+ transplant cases successfully and has earned high-level applause at different intervals which is continuing. He also spares time for spreading awareness of kidney diseases and their symptoms, its causes, and how to treat them at initial level.
Nephrologist Dr Rajesh Goel specialized in Kidney care and treating Chronic Kidney diseases is one of the top Nephrologists in Delhi, Gurugram, and Noida. He mainly treats Chronic Kidney diseases and performs/prescribes the best treatments. He is currently a senior consultant in the Department of Nephrology in Pushpawati Singhania Research Institute, New Delhi. He is one of the best consultants crowned by various renowned medical institutions.
With 18+ years of experience in departments of Medicine, Nephrology, and Renal transplant, in five different renowned medical institutions and colleges of India Dr Rajesh Goel is now one of the best Kidney specialists. He had joined Guru Tegh Bahadur Hospital in Delhi in the year 2002. Later he moved to Holy Family hospital in New Delhi to join as a DNB resident in the department of medicine.
In Holy Family Hospital he completed his illustrious years as a senior resident. In 2007 he completed the DNB training in the department of Nephrology from Pushpawati Singhania Research Institute located in New Delhi. He added a training certificate of a senior transplant fellow to his career in Medanta, the medicity in Gurgaon. Working simultaneously on kidney cases, in 2012, he completed an assignment in Indraprastha Apollo in New Delhi holding the post of a senior registrar.
Dr Rajesh Goel had been connected with top hospitals, medical colleges, and institutions on different intervals that included Guru Tegh Bahadur, Delhi. Holy Family Hospital, New Delhi. Medanta the Medicity, Gurgaon. Indraprastha Apollo Hospital, New Delhi and Pushpawati Singhania Research Institute, New Delhi where he continues to serve patients.
MBBS- Kasturba Medical College, Mangalore.
Diplomate of National Board in General Medicine-Holy Family Hospital, New Delhi.
Diplomate of National Board in Nephrology-PSRI Hospital, New Delhi.
Fellowship in Renal Transplant Medicine-Medanta The Medicity, Gurgaon.
PSRI Hospital, Press Enclave Marg, Sheikh Sarai-II, New Delhi

Kidney Care Center, Old Faridabad Main Market, Behind ITI, Opp. Sec-18A, Faridabad

Kidney Care Centre, 13 B, K- Block Gate No. 2, Saket, New Delhi
Note: Dr Rajesh Goel also gives online consultations. For more info, please contact: 9818235688
ADDRESS:
PSRI Hospital, Press Enclave Marg, Sheikh Sarai Phase II, South Delhi, Delhi, 110017
EMAIL
info@kidneycarecentre.in
TIMING
Monday Open 24 hours
Tuesday Open 24 hours
Wednesday Open 24 hours
Thursday Open 24 hours
Friday Open 24 hours
Saturday Open 24 hours
Sunday Open 24 hours
Talk To Best Nephrologist To Get Free Consultation! +91 9818235688