What is Nephrology?
Nephrology is an in-depth study of internal medicine which focuses on treating conditions related to kidney disorders/malfunction.
Who is a Nephrologist?
 Nephrologists are doctors who identify Chronic Kidney Disorders (CKD), low kidney function or malfunctioning kidneys and help diagnose and treat any such condition and also plan appropriate follow-up treatment. They are medical experts who provide palliative care and keep themselves abreast of the ever-evolving new-age technology and medicines involved in dealing with kidney malfunctioning and therefore can recommend and provide the best treatment plan which is comprehensive, accurate and most appropriate.
 The human body has two bean-shaped kidneys located just below the ribcage on either side of the spine. Their main function is to
Ø Filter any waste and excess fluid from the blood
Ø Release hormones which regulate blood pressure
Ø Maintain appropriate electrolyte balance
Sometimes kidney complications can occur due to underlying conditions such as diabetes, hypertension or any renal condition. A nephrologist can identify, diagnose and treat such conditions.  
AT Park hospital, Panipat our goal is to provide holistic care in the prevention, diagnosis and management of kidney diseases and related conditions.
Why and when to consult a Nephrologist?
Often elevated blood sugar levels, hypertension, foamy urine, recurrent urinary tract infection, itchy skin or bone or joint pain and certain hormonal disorders can cause kidneys to malfunction.
Your general physician can identify a kidney disorder by conducting simple blood tests.
For appropriate treatment of CKD, a general physician will recommend you to see a Nephrologist, who, after proper assessment of the situation will plan further course of action.
Certain stages of kidney disorder may require Hemodialysis.
For consulting, the best nephrologist at Panipat visit us at Park hospital. He also do visits in near by areas Shamli, Karnal, Kaithal, Kurukshetra, Jind, and he does kidney transplant in Delhi NCR at PSRI hospital, New Delhi.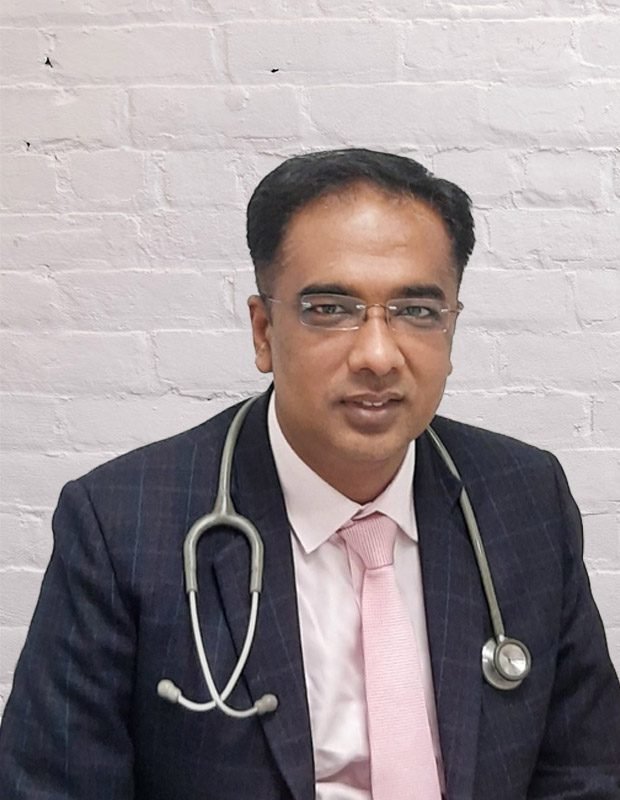 Dr Rajesh Goel (Nephrologist)
MBBS, DNB(Medicine) DNB (Nephrology)
Fellow (Kidney Transplant)
Educational Qualification: MBBS – Kasturba Medical College Mangalore, DNB in General Medicine – Holy Family Medical College New Delhi, DNB in Nephrology – PSRI Hospital, New Delhi, Fellowship in Renal Transplant Medicine-Medanta The Medicity, Gurgaon.
With over 18 years of experience in medicine, nephrology, and renal transplant, Dr Rajesh Goel has successfully performed over 1100 transplants. Over the years, with his expertise, vision and diligence towards work, he has earned the respect as one of the best nephrologists in Delhi, Gurugram and Noida. He specialises in treating CKD, disturbance of electrolytes, pre and post-dialysis care.
His vision is to provide world-class facilities and integrative treatment to people seeking kidney treatment.
With 18 times of experience in departments of Medicine, Nephrology, and Renal transplant, in five different famed medical institutions and sodalities of India Dr Rajesh Goel is now one of the stylish order specialists. He'd joined Guru Tegh Bahadur Hospital in Delhi in the time 2002. latterly he moved to Holy Family sanitarium in New Delhi to join as a DNB occupant in the department of drug.

In Holy Family Hospital he completed his outstanding times as a elderly occupant. In 2007 he completed the DNB training in the department of Nephrology from Pushpawati Singhania Research Institute located in New Delhi. He added a training instrument of a elderly transplant fellow to his career in Medanta, the medicity in Gurgaon. Working contemporaneously on order cases, in 2012, he completed an assignment in Indraprastha Apollo in New Delhi holding the post of a elderly register.
Dr Rajesh Goel had been connected with top hospitals, medical colleges, and institutions on different intervals that included Guru Tegh Bahadur, Delhi. Holy Family Hospital, New Delhi. Medanta the Medicity, Gurgaon. Indraprastha Apollo Hospital, New Delhi and Pushpawati Singhania Research Institute, New Delhi where he continues to serve patients.
MBBS- Kasturba Medical College, Mangalore.
Diplomate of National Board in General Medicine-Holy Family Hospital, New Delhi.
Diplomate of National Board in Nephrology-PSRI Hospital, New Delhi.
Fellowship in Renal Transplant Medicine-Medanta The Medicity, Gurgaon.
Dr Rajesh Goel is one among the simplest nephrologists in treating chronic kidney diseases, disturbance of electrolytes, post-dialysis side effects together with his rich experience and compassionate behavior towards the patients. He has performed some 1100+ transplant cases successfully and has earned high-level applause at different intervals which is constant . He also spares time for spreading awareness of kidney diseases and their symptoms, its causes, and therefore the thanks to treat them at initial level.
Nephrologist Dr Rajesh Goel specialized in Order care and treating Habitual Order conditions is one of the top Nephrologists in Panipat. He substantially treats Habitual Order conditions and performs/ prescribes the stylish treatments. He's presently a elderly adviser in the Department of Nephrology in Park Hospital, National HighwayNo. 1,G.T. Road, Near Rohtak, Jaipur Bypass Villlage, Sewah, Panipat, Haryana. He's one of the stylish advisers culminated by colorful famed medical institutions.
Education and Training required to become a Nephrologist
To become a Nephrologist an aspiring medical student has to complete MMBS.
Thereafter eligible candidates have to complete a comprehensive post-graduate course on Masters in General Medicine (MD).
Candidates have to appear for appropriate state / central exams to qualify for DNB in Nephrology after successful completion one can get the required registration from the Medical Council of India to start practising as a Nephrologist.
Why us?
CKD is emerging as a growing concern in the health care industry in India. Considering the increasing population of our country there is a lot of pressure on the health care system and service providers as more people need treatment and available resources are less. An integral part of our services right now is to serve people with care, and utmost comfort during treatment and enhance their overall experience. With our team of expert and dedicated doctors, ultra-modern diagnostic centres and medical equipment we are committed to providing comprehensive and effective treatment for any nephrological disorder.
Kidney disorders and conditions treated by Nephrologists
PKD – Polycystic Kidney Disease

ADPKD – Autosomal Dominant Polycystic Kidney Disease
ARPKD – Autosomal Recessive Polycystic Kidney Disease

ESRD – End-Stage Renal Disease

Last (5th) stage of Chronic Kidney disease

CKD – Chronic Kidney Disease

5 stages which indicate the severity of the disease

Kidney Stones

Calcium Stones (80%)
Uric Acid Stones (5-10%)
Struvite Stones (10)
Cystine Stones (> 1%)

DKD – Diabetic Kidney Disease
AKI – Acute Kidney Injury
GN – Glomerulonephritis
Fabry Disease

Inherited Disease (X-Linked)

Pyelonephritis

Inflammation of Kidney Tissue

Proteinuria

Excess amount of protein in urine can be nephrotic or non-nephrotic

Hematuria

Presence of blood in urine

Renal Osteodystrophy

Bone disease that results from the kidney failure to maintain proper levels of calcium and phosphorus in the blood

Hypertension: increased blood pressure.
Uremia

Presence of Urea in blood. Urea is a protein metabolism end product (waste).

Nephrotic Syndrome

Presence of heavy proteinuria (protein in urine), hypoalbuminemia (decreased albumin in blood), and edema (swelling)

UTI – Urinary Tract Infection

Bacteria E. Coli get into the urinary tract through the urethra and make their way up and infect the kidneys

Metabolic Acidosis

A buildup of acid in the body due to kidney failure to remove it from the blood

Goodpasture Syndrome

An autoimmune disease where the body mistakenly produces antibodies which attack collagen in the kidneys.
What is Haemodialysis and why is it needed?
When kidney function drops below 15 per cent of normal, an individual is said to have kidney failure.
To replace lost kidney function, there are three treatment options:
      hemodialysis
      peritoneal dialysis
      kidney transplant
Haemodialysis is a treatment required when kidneys are unable to filter or remove the toxic elements from the blood. It helps control blood pressure and balance important minerals in our body. During haemodialysis, the blood goes through a filter called, a dialyzer which is located outside the body. These dialyzers are also referred to as "artificial kidneys". Dialysis will help improve an individual's energy level. With changes in diet plan, fluid intake and medicines one can maintain good health while on dialysis. For hemodialysis centre in Panipat at Park hospital there is 10 dialysis machines centre with seoarate machines for hepatitis C, hepatitis B and critical ill ICU patients.. If you want to consult best kidney specialist in Panipat you can consult Dr. Rajesh goel at Park hospital.
ADDRESS:
Park Hospital, National Highway No. 1, G.T. Road, Near Rohtak, Jaipur Bypass Villlage, Sewah, Panipat, Haryana 132103
EMAIL
info@kidneycarecentre.in
TIMING
Monday Closed
Tuesday 7–9am
Wednesday Closed
Thursday Closed
Friday 7–9am
Saturday Closed
Sunday Closed
Dr. Rajesh Goel, Best Nephrologist in India, Provides Online Nephrologist Consultation for Free
Can't visit the hospital due to fear of covid? Unable to plan hospital visits due to a busy work schedule? No problem, we are just a few clicks away. Get your online video appointment right now by clicking on the link below. You get to choose time slots as per your convenience and consult our panel of doctors without any hassle! Receive online prescription and follow-up messages on your registered mobile number post consultation.