A nephrologist, often known as a kidney doctor or a kidney specialist, is a healthcare provider who specializes in kidney care and treating renal issues. Nephrologists are specialists in diseases that particularly affect the kidneys, but they are also knowledgeable about how renal disease or failure can affect other parts of the body. Before focusing on treating patients with renal problems, kidney doctors must first undergo additional training in internal medicine.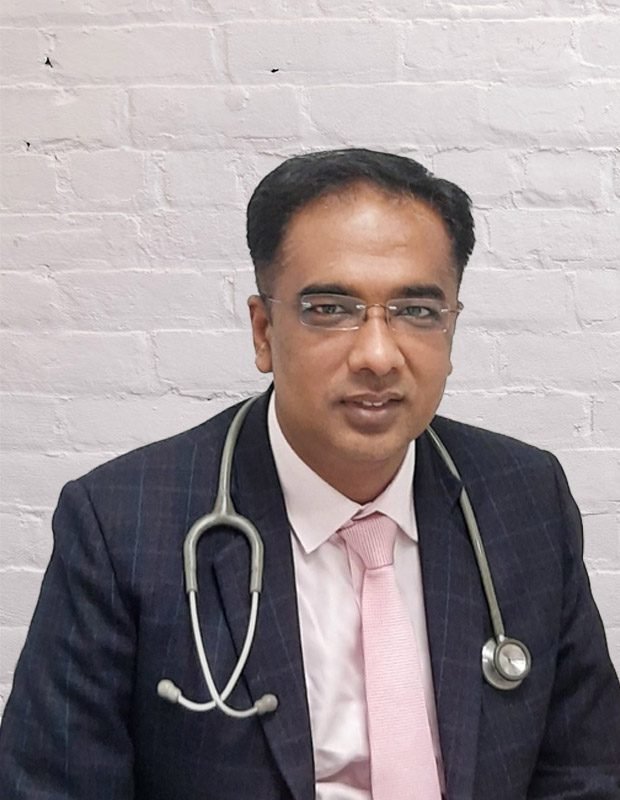 Dr Rajesh Goel (Nephrologist)
MBBS, DNB(Medicine) DNB (Nephrology)
Fellow (Kidney Transplant)
Dr. Rajesh Goel is a leading expert in treating post-dialysis side effects, electrolyte imbalances, and chronic kidney diseases. He is extremely knowledgeable and shows empathy for his patients. More than 1100 kidney transplant cases have been successfully done by him, earning him high commendation along the way. He has been successful in making a difference in his field in cities like Mathura, Gurugram, Noida, and Delhi. Additionally, he takes the time to inform patients about kidney illnesses, including their warning signs and symptoms, underlying causes, and first therapies.
WHAT CONDITIONS DOES A NEPHROLOGIST TREAT?
In the majority of situations, a nephrologist will always consider conservative measures first (without surgery). For instance, your nephrologist can advise you to alter your diet to better manage your blood sugar levels or to treat your hypertension to prevent kidney damage from high blood pressure. Depending on the circumstance, the nephrologist may also recommend other drugs. They typically treat chronic kidney disease (CKD), polycystic kidney disease (PKD), acute renal failure, kidney stones, and high blood pressure. They are experienced in all parts of kidney dialysis and transplantation. They can also cure glomerulonephritis or interstitial nephritis-related kidney swelling.
WHEN SHOULD I GO TO A NEPHROLOGIST?
The following are some typical indicators that you need to consult a doctor for serious renal problems, decreased urine production, Unaccounted fuzziness, memory issues, difficulty concentrating, stiffness, joint fluid in the joints, or pain, fatigue throughout the day yet having trouble falling, asleep at night, Haematuria, or blood in the urine, Undiagnosed blood pressure issues. The issue arises when you discover a plethora of nephrologists to choose from online. For the best results, you should see Dr. Rajesh Goel, one of India's best nephrologists, and get the best medical treatment possible in the very domain. When you see a nephrologist, it usually indicates that you have kidney-related symptoms with no known cause or that you have medical conditions that can only be treated by a Kidney specialist. 
Nephrologist in Mathura, Agra, Hathras, Vrindavan, Gowardhan, Bharatpur, Jewar, Hodal, Fatehabad, Firozabad, and others.
When it comes to finding the right match in any sector, it is quite difficult to identify the finest option for someone. When it comes to the medical arena, it's much more vital because one must be extremely cautious and aware of the proper and highly trained specialists.
People in Mathura and surrounding places such as Hathras, Agra, Aligarh, and Firozabad choose Dr. Rajesh Goel because of his incredibly successful career and client contentment. Dr. Goel also strives to understand the client's mental condition and delivers the best treatments with the utmost care to his customers.
The male reproductive system and the human urinary tract are the focus of the medical specialty of urology. Additionally, it encompasses surgery and the management of illnesses affecting the kidneys, adrenal glands, and bladder. Due to the proximity of these organs, medical conditions that affect the urinary system can also affect the reproductive tract, particularly in males. Surgical and medicinal issues involving these bodily parts are the focus of urology.
The medical specialty of nephrology focuses on illnesses of the kidneys and associated systemic conditions that require specialized care. The diagnosis and treatment of disorders affecting certain parts of the body are under the domain of internal medicine and pediatrics.
How to get Consultation from Dr Rajesh Goel?
Both online and offline appointments may be made for consultations with one of the top nephrologists, Dr. Rajesh Goel, well known for his excellency in Mathura, Delhi, Gurugram, and Noida. In Delhi NCR, he is well known for kidney dialysis and transplantation.
At our dialysis centers, critically ill patients can get a range of treatments, some of which are described below.
Chronic kidney disease
A progressive decrease in kidney function is a hallmark of chronic kidney disease, commonly known as chronic kidney failure. Your kidneys eliminate wastes and surplus fluid from your blood, which is subsequently passed through your urine.
Dialysis is a procedure performed in patients whose kidneys have failed to work effectively and sufficiently. In this procedure, the blood is purified and all waste products and excess fluid are eliminated from the body.
Kidney stones are one of the most common kidney disorders. In this disorder, certain hard stone-like structures are formed in the urinary tract due to the deposition of minerals and salts over time. They can cause a variety of problems ranging from pain to urinary obstruction. They can be managed both medically and surgically depending upon the size, number and location of the stones.
It is a type of invasive diagnostic procedure in which a part of the kidney is taken out and then examined under a microscope for cellular changes. It is helpful in the diagnosis of many ckidney diseases, including cancer. Biopsy is a very essential tool that ensures proper diagnosis and treatment.
Dr. Rajesh Goel, Best Nephrologist in India, Provides Online Nephrologist Consultation for Free
It is projected that as medical care becomes more advanced, patient longevity will grow. However, thanks to technology, we may consult with our doctor without visiting the hospital. With a doctor's online consultation, you may get the medical care you require. Virtual medical care also expands access to specialists. Patients who need a specialist's care don't have to travel too far or arrive at appointments early. You may access the expertise of specialists who are not local to you by using online consultations.
You can receive a second opinion regarding your current medical care or the suggested transplant through online consultation, get a diagnosis and therapy for your kidney disease, or seek medical advice. You may consult with one of the best in the field, Dr. Rajesh Goel online for the management of your renal issues