If you are like most people, you probably do not know much about nephrologists in Aligarh. Unless you or someone close to you has had a kidney problem, you may not have ever heard the word before. A nephrologist (Kidney Specialist or Kidney Doctor) is a medical doctor who specializes in diagnosing and treating kidney diseases. Nephrologists play an incredibly important role in keeping us healthy. So what exactly do these specialists do? And what should you do if you think you might need one? Kidney diseases can be acute, chronic, or inherited. They also treat people who have had a kidney transplant. Nephrologists are trained in both internal medicine and paediatrics. Most nephrologists in Aligarh work in hospitals. Some of them also work in private practice. If you are experiencing any symptoms related to your kidneys, such as swelling, pain, or difficulty urinating, it is important to see a nephrologist as soon as possible. Your regular kidney doctor may be able to refer you to a nephrologist in Aligarh, Bulandshahr, Ghaziabad, Budaun, Etah, Mathura, Kasganj, Mainpuri, Firozabad, Mainpuri, Etahwah, Farrukabad, Moradabad, Barielly, and Shahjahanpur. Treatment for kidney diseases can vary depending on the cause, so it is important to seek professional help. Kidney diseases can range from mild to severe, so don't wait until things get bad before seeing a specialist.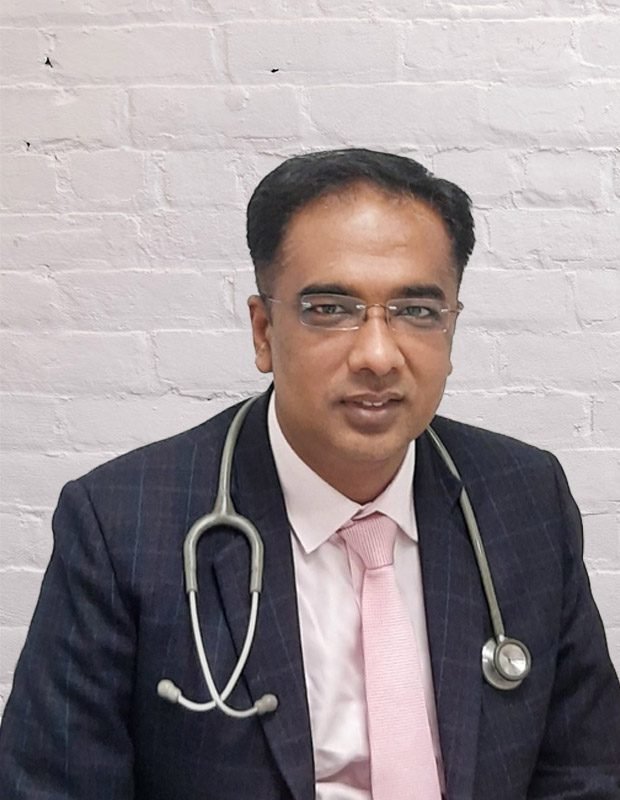 Dr Rajesh Goel (Nephrologist)
MBBS, DNB(Medicine) DNB (Nephrology)
Fellow (Kidney Transplant)
Dr. Rajesh Goel is one of the best nephrologists in Aligarh. He has rich experience and compassionate behaviour towards patients. He has successfully treated over 1100+ transplant cases with a high success rate so far, earning him high praise from different intervals throughout this time, which continues today. He has a great team of doctors who are committed to providing the best treatment to their patients. He specialized in treating chronic kidney diseases and performs/prescribes only the most effective treatments for each patient so you can feel confident knowing that no matter what condition or stage they're going through – his team will find an option suitable enough both clinically as well economically. Dr. Rajesh Goel is not only an excellent nephrologist but also an amazing person. He has a great passion for his work. He is highly recommended to anyone who is looking for the best nephrologist in Aligarh.
Dr. Rajesh Goel was first introduced to this field when he joined Guru Tegh Bahadur Hospital, Delhi in 2002 as an experienced resident doctor with great credentials. After completing his residency in Holy Family Hospital, Delhi as a senior resident and adding the prestigious DNB certificate from Pushpawati Singhania Research Institute located in New Delhi in 2007, he went on to complete an additional training program for transplant fellowships at Medanta Medicity near Gurgaon. Simultaneously he completed an assignment in 2012 as a senior registrar for kidney cases at the Indraprastha Apollo Hospital. Including five different institutions where he worked for over 18+ years, total time spent in various capacities, which include kidney disease management/treatment or nephrology (renal) transplants.
What all Kidney Diseases are there and what treatments we offer
Kidney diseases are conditions that damage the kidneys and affect their ability to function properly. Kidney diseases can be caused by a variety of factors, including diabetes, high blood pressure, and infection. There are three main types of kidney disease: chronic kidney disease, acute kidney failure, and end-stage kidney disease. Chronic kidney disease is the most common type of kidney disease, and it typically progresses slowly over time. Acute kidney failure occurs when the kidneys suddenly stop functioning properly, and it can be caused by several things, including dehydration, infection, and injury. End-stage kidney disease is the most severe form of kidney disease. Kidney diseases don't just cause discomfort and worry; they're serious enough to be life-threatening. That's why people must see a doctor if they think their symptoms might point toward one of these illnesses.
There are several different treatments offered by nephrologist in Aligarh for kidney disease, and the best course of action will often depend on the underlying cause of the condition. In some cases, kidney disease can be treated with medication, while in others, dialysis or a kidney transplant may be necessary. The most important thing is to catch kidney disease early so that it is treated before it progresses to end-stage renal failure. If you have any risk factors for kidney disease, such as diabetes or high blood pressure, be sure to get regular checkups so that any problems can be caught early.
If you are searching for a qualified and experienced nephrologist in Aligarh, look no further than Dr. Rajesh Goel. He has years of experience providing treatments for kidney-related illnesses and is dedicated to his patients' health and well-being. 
A kidney transplant is a procedure in which a kidney from a donor is placed in the body of the recipient patient. It is one of the most common transplant surgeries performed globally. It is generally recommended in end-stage kidney failure patients. Dr. Rajesh goel has done many kidney transplant in Delhi at PSRI hospital, south delhi.
Dialysis is a procedure performed in patients whose kidneys have failed to work effectively and sufficiently. In this procedure, the blood is purified and all waste products and excess fluid are eliminated from the body. There are many dialysis centres in Aligarh doing dialysis at low cost and free.
Kidney stones are one of the most common kidney disorders. In this disorder, certain hard stone-like structures are formed in the urinary tract due to the deposition of minerals and salts over time. They can cause a variety of problems ranging from pain to urinary obstruction. They can be managed both medically and surgically depending upon the size, number and location of the stones.
It is a type of invasive diagnostic procedure in which a part of the kidney is taken out and then examined under a microscope for cellular changes. It is helpful in the diagnosis of many ckidney diseases, including cancer. Biopsy is a very essential tool that ensures proper diagnosis and treatment.
Dr. Rajesh Goel, Best Nephrologist in India, Provides Online Nephrologist Consultation for Free
Dr. Rajesh Goel, the nephrologist in Aligarh also provides online consultation to patients from all over the world. Dr. Goel believes that nephrology is a branch of medicine that should be easily accessible to everyone, regardless of his or her location. Kidney damage is a serious condition that requires expert treatment. Patients have many questions, such as when they should start dialysis and how long it will last; what the most effective treatments are available without harming your kidneys too much or Dialyzing too little – which could lead to further complications with major diseases like Kidney failure if left unchecked. All these answers can be found online through an interactive consultation. By providing this service, Dr. Goel is making it easier for people to access nephrology care and get the treatment they need to improve their health without having to travel.