Science has classified the body organs into specific specializations for their utmost care and treatments. In this direction, Kidney disease is referred to under the term "Nephrology". 'Nephro' means Kidney and 'logy' means study. The person who is trained to treat the disease of the Kidney is referred to as a Nephrologist. However, practitioners also use the term "Renal" for Kidney and its roots.
Earlier people used to travel a long distance to see a Nephrologist. In the north region, Delhi and NCR were famous for the availability of Nephrologists. Now Nephrologists are easily available in the Agra district of Uttar Pradesh and also in Mathura, Hathras, Aligarh, Firozabad, Mainpuri, Etahwah, Etah, Budaun, Bareilly, Moradabad, Morena, Gwalior, Farrukhabad and Kannauj.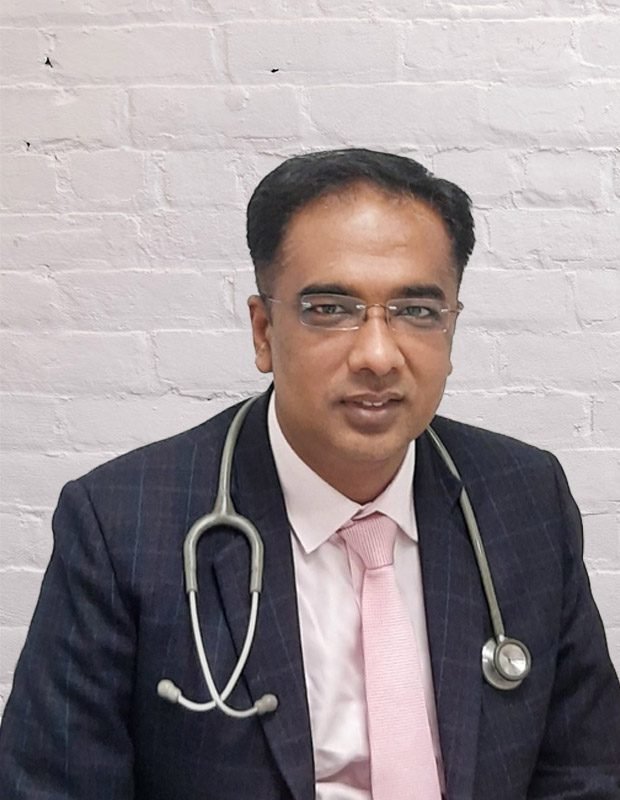 Dr Rajesh Goel (Nephrologist)
MBBS, DNB(Medicine) DNB (Nephrology)
Fellow (Kidney Transplant)
Dr Rajesh Goel (Nephrologist) completed his MBBS, Diplomate of National Board in General Medicine and Diplomate of National Board in Nephrology, Fellow (Kidney Transplant medicine) from Kasturba Medical College, Mangalore, Holy Family Hospital, New Delhi and PSRI Hospital, New Delhi. Presently he does Kidney Transplant in PSRI hospital, Seikh Sarai, Delhi.
With 19 years of rich experience and hundreds of successful cases, Dr Rajesh is now extensively popular in Delhi, Noida and Haryana as a Kidney specialist in treating Chronic Kidney diseases. Currently, he is a senior consultant in the Department of Nephrology at Pushpawat Singhania Research Institute, New Delhi.
He has a great practice history with India's most renowned hospitals and medical institutions including Guru Tegh Bahadur, Delhi, Holy Family Hospital, and New Delhi. Medanta the medicity, Gurgaon. Indraprastha Apollo Hospital, New Delhi. Pushpawati Singhania Research Institute, New Delhi.
He started his career in 2002 after completing his studies and long internship for treating critical and general patients, in the departments of Medicine, Nephrology, and Renal transplant. He gathered experience in five various renowned medical colleges and institutions in India.
Nephrologist Dr Rajesh Goel has received a training certificate of a senior transplant fellow which is an additional recognition to his career in Medanta, the medicity in Gurgaon.
He has also completed an assignment in Indraprastha Apollo in New Delhi working as a senior registrar.
Dr Rajesh Goel also Known for Running Campaigns and Awareness:
Nephrologist Dr Rajesh Goel is also known as a campaigner to spread awareness regarding Kidney diseases and their symptoms. His campaign emphasizes the home treatment of primary Kidney diseases. These campaigns were surveyed and found 100% fruitful as Dr Goel has experience in conducting 1100+ transplant cases successfully.
There are scores of Nephrologists in the Delhi, NCR region, but Dr Goel has earned several awards for conducting successful cases. He has also elaborated on the cause of Kidney diseases in his every lecture and presentation.
In the latest health assessment report surveyed by the health experts, it was found that Nephrologists are currently treating several renal diseases, of which many recently recovered and 99% are being successfully handled.
However, the death rate among individuals with Chronic Kidney Disease (CKD) was found 134 in 1000. This report was issued by the National Center for Biotechnology Information (NCBI). Nephrologists in Agra are gradually increasing following the developing cases of renal disease in Agra city.
The majority of Nephrologists in Agra have completed their studies in famous medical institutions which are known for their course, practice and internships. After completing their studies and internships, many of these Nephrologists are appointed to famous government medical colleges, hospitals and research centres.
However, many Nephrologists in Agra have started their own kidney care centres. These centres are properly monitored and handled by these medical experts.
Treatments and Kidney Diseases We Offer
There are eight types of Kidney diseases which are counted under the hypercritical section. Critical Kidney Disease (CKD) is often referred to as CKD. However, there are scores of miscellaneous kidney diseases. All these kidney diseases are being treated at the Kidney care centre.
We at the Kidney care centre have organized a disease chart in order to treat those diseases on a priority basis. We have charted 12 diseases in our high priority chart. All treatments and Kidney diseases are treated by Dr Rajesh Goel at Kidney Care Centre. This centre is highly equipped with advanced machines. The following diseases
This disease is often referred to as a collection of symptoms and this is following the Kidney damage. The impact on the body of this disease causes low blood albumin levels, high blood lipids, and protein in the urine, tiredness, weight gain, foamy urine, infection and other serious health issues.
This is the mandated process to purify the blood. This process is done when the kidneys are not working as per their natural operational way. In this process, the machine is dedicated to this procedure filters the waste, salts and fluids like Creatinine and Urea from the blood. 
This stage is also considered the critical stage, because if this stage didn't control by the primary stage, it may result in the failure of the Kidneys. This is a routine process and the patient is prescribed by the Nephrologist to follow the schedule strictly.
Diabetes Mellitus which is commonly known as Diabetes is a metabolic disorder that causes high blood sugar technical known as hyperglycemia. The symptoms of this disease are frequent urination, increased appetite, tiredness and increased thirst. Diabetes acutely impacts the kidneys. This may result in Chronic Kidney Disease (CKD) and many other serious health complications.
Commonly known as high blood pressure which persists long term. This disease often shows no symptoms in its initial stage, but if not controlled, it may cause serious health complications that include CKD, vision loss, dementia, coronary artery disease and other serious ailments.
This is a chronic kidney and immune system disease. If not treated on time, it may impact other major organs like the Liver, Skin and Heart. 
However other serious kidney diseases like Kidney stones, Glomerulonephritis, Systemic Erythematosus Lupus, Chronic Kidney Disease, Kidney Biopsy, Kidney Transplant and Kidney Dialysis are well treated at our Kidney Care Centre.
How Can Reach the Nephrologists in Agra
Those searching online for the best Nephrologist in Agra can use the Google search engine to reach the best Nephrologist. These Kidney care experts have a well-trained team at their centres and are equipped with advanced machines in Dialysis centres in Agra. The majority of the Nephrologist have also started the online service for report delivery.
Dr. Rajesh Goel, Best Nephrologist in India, Provides Online Nephrologist Consultation for Free
We Kidney Care Centre take care of the feelings and emotions you keep for your family members. In this line, we strive to give you the best help and support in all aspects. That is why we offer you online consultations.
Dr Rajesh Goel a well famous Nephrologist (Kidney Doctor or Kidney Specialist) will be answer your health questions and guide you in a best way. The process of online consultation was introduced by Dr Goel to help people in need.
To avail of the service of online consultation, visit our website and go to the IMP Links option. There you will find an online consultation form which you need to fill up with mandated information.