NEPHROLOGIST IN SANGAM VIHAR
A nephrologist is a doctor who specializes in kidney physiology, anatomy, and diseases of the kidney. Nephro is a word derived from the greek word which means kidney or renal, and ology implies Nephrology is the study of the kidney or renal and its functions. Diseases occur within the nephrons or renal.
Nephrologists focused on renal disorders, dysfunction, inflammation, or any obstructions in the systemic role of the kidney. Nephrologists make new diagnostics on kidney-related For best nephrologist in sangam vihar, khanpur, tigri, Deoli, tuglukabad, madangir, ignou, neb sarai and sainik farm.
A nephrologist can quickly diagnose any renal disease conditions like nephritis, renal calculi, nephrotic syndrome, etc., and he can diagnose, treat and prevent acute conditions and also cure chronic Nephrologists are experts in kidney health. They help to maintain healthy kidneys and good health conditions. Because kidneys play the most crucial role in our body.
The kidney filters the urine and removes toxins balancing water and acid-base. If any obstruction occurs, it may lead to cause many severe diseases also, renal failure, and shows symptoms like These signs put you at more risk of developing renal diseases. Most people don't go to the hospital for treatment.
A small sign can cause chronic diseases like urinary tract infections and stone formation in the The nephrologist only can cure and manage renal diseases.
Nephrologists can improve your kidney function and make hygienic suggestions for maintaining healthy The nephron is the functional unit of the kidney. If any etiological factors affect the nephron, it may lead to the dysfunction of the kidneys and improper filtration of urine, and imbalance of water.
If a nephron fails, it may not filter waste or toxic agents. It may cause increasingly dangerous levels of toxins. Highly complicated risks and chances to cause any other organ also defected due to
Blood circulates the whole body; it reaches every corner of our body. If renal disease occurs, it leads to increasing toxic levels in our blood, and it spreads throughout the whole
Dialysis is the process of working in place of the kidney instead of A nephrologist suggests to those who fail their kidneys function.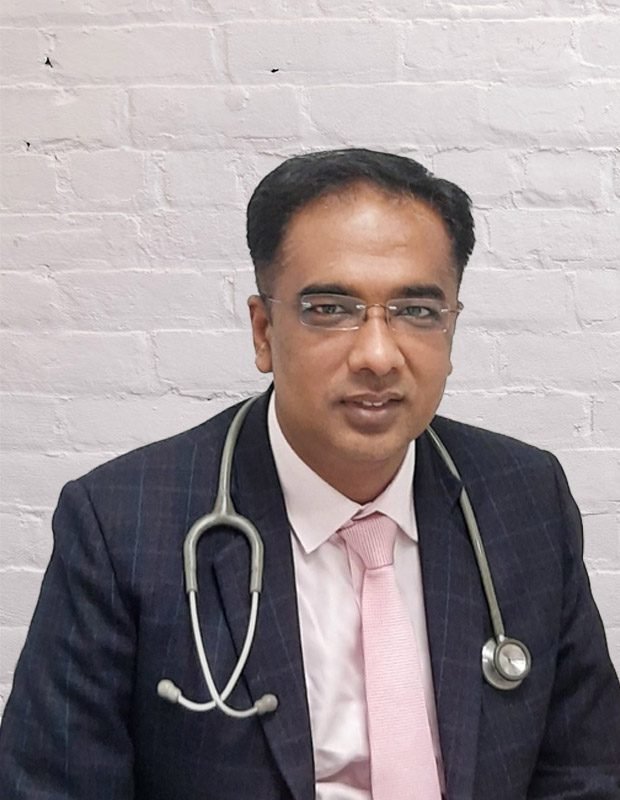 Dr Rajesh Goel (Nephrologist)
MBBS, DNB(Medicine) DNB (Nephrology)
Fellow (Kidney Transplant)
Dr. Rajesh Goel, MBBS, DNB (Medicine), DNB (Nephrology), is a senior consultant nephrologist, who is considered to be one of the best in the field in the country. His experience in the field spans decades. In his prolific career as a consultant nephrologist, he has successfully cured thousands of patients of all types of acute to chronic kidney diseases. He also has the distinction of performing 2000+ successful kidney transplants to date under his belt. He is also known for actively participating in programmes that aim towards raising awareness regarding renal health, for which he has earned the praise and applause of the medical fraternity from time to time. He is known for his empathetic attitude toward his patients, which ensures an excellent doctor-patient relationship. It is one of his core beliefs that integrity is one of the fundamental qualities of a medical professional.
Nephritis is an inflammation and it can also lead to death if not treated in the initial It often strikes during childhood or adolescence.
Nephritis is caused by glomerular injury. A nephrologist will give a better dietary plan for a healthy
Our lifestyle changes and habits may cause this inflammation,
Nephritis also results from metabolic and toxic disordered, also leads to hypercalcemia due to the deposition of calcium in the
Risk factors of nephritis
Weak immune system
Myeloma and low blood pressure
Prolonged throat infections
Abdominal pains
Wrong dietary habits
Metabolic and toxic disorders
Blood in urine and pain while urinating
Acute nephritis
Chronic nephritis
A nephrologist diagnosed that acute nephritis is commonly caused by hypersensitivity to drugs like aspirin, cyclosporine, and tacrolimus used for the treatment of certain drugs like anticancer drugs and autoimmune
Chronic is caused by hypertension and polycystic diseases of the Obstructions of the urinary tract, radiation of the kidney, uric acid deposits, etc.
Diagnostic evaluations of kidney diseases
Urine test
Blood test
Kidney biopsy: the procedure involves using a special needle to extract small pieces of kidney tissues for microscopic examination, which helps to determine the cause of the
Urinalysis: to identify leukocytes, bacteria, nitrites, Rbc, and Wbc may also
Urine culture: to identify causative
CT scan
Ultrasound
Microalbuminuria test
Nephrologists suggest renal transplantation if the kidney
Renal transplantation is the surgical implantation of a human kidney from a compatible donor in a
1.    Extracorporeal Shock- wave lithotripsy :This method is used to remove stones slightly smaller than halfan inch that is located near the kidney by using an ESWL machine
2. Ureteroscopy: This method is used to remove stones in the lower urinary tract It involves first visualizing the stone and then destroying it.
3. Percutaneous stone dissolution : Stone dissolutions using infusions of chemical solutions such as alkylating agents and acidifying agents for dissolving stone.
4. Cystolithomy: removal of bladder calculi through a suprapubic incision is used only when stones cannot be crushed and
Kidney Disease Treatments & More Offered By Kidney Care Centre
At Kidney Care Centre, we offer quality services for the management of all types of acute to chronic kidney disorders. Our key services include
Dialysis is a procedure performed in patients whose kidneys have failed to work effectively and sufficiently. In this procedure, the blood is purified and all waste products and excess fluid are eliminated from the body.
Kidney stones are one of the most common kidney disorders. In this disorder, certain hard stone-like structures are formed in the urinary tract due to the deposition of minerals and salts over time. They can cause a variety of problems ranging from pain to urinary obstruction. They can be managed both medically and surgically depending upon the size, number and location of the stones.
It is a type of invasive diagnostic procedure in which a part of the kidney is taken out and then examined under a microscope for cellular changes. It is helpful in the diagnosis of many ckidney diseases, including cancer. Biopsy is a very essential tool that ensures proper diagnosis and treatment.
Dr. Rajesh Goel, Best Nephrologist in India, Provides Online Nephrologist Consultation for Free
The COVID-19 pandemic has taught us that the world can go into lockdown at any time. Hence, we have learned from it and started online consultation services for our patients. We provide consultation and counselling for all types of kidney disorders online at a nominal cost. That means you can avail the advice of our healthcare experts in the comfort of your home. For more complex procedures, you might need to visit the clinic physically, but apart from that, we have made all the basic services available in the online mode as well for the convenience of our patients. We, at Kidney Care Centre, believe in serving our patients with the best and making innovations in order to serve them better with every passing day.