The medical specialty of nephrology focuses on the kidneys and the urinary system, which includes the ureters, bladder, prostate, and urethra. It covers kidney physiology, kidney illness, the management of kidney-related issues, renal replacement therapy, and the management of urogenital tract diseases. Nephrology studies the effects of systemic disorders including diabetes and autoimmune diseases as well as systemic issues like metabolic bone disease and hypertension. A nephrology specialist, often known as a nephrologist, is a medical professional who focuses on treating conditions affecting the kidneys and urinary system.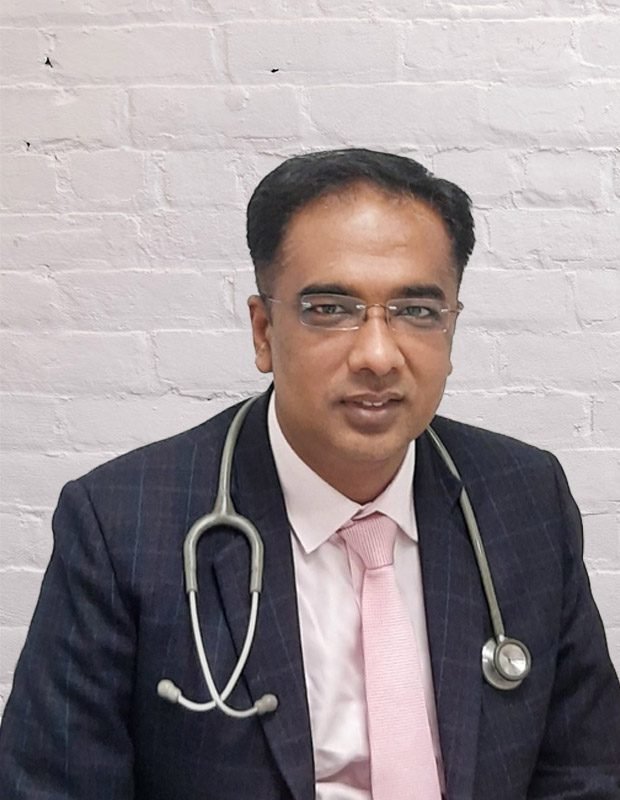 Dr Rajesh Goel (Nephrologist)
MBBS, DNB(Medicine) DNB (Nephrology)
Fellow (Kidney Transplant)
Dr. Rajesh Goel, MBBS, DNB (Medicine), DNB (Nephrology), is a senior consultant nephrologist, who is considered to be one of the best in the field in the country. His experience in the field spans decades. In his prolific career as a consultant nephrologist, he has successfully cured thousands of patients of all types of acute to chronic kidney diseases. He also has the distinction of performing 2000+ successful kidney transplants to date under his belt. He is also known for actively participating in programmes that aim towards raising awareness regarding renal health, for which he has earned the praise and applause of the medical fraternity from time to time. He is known for his empathetic attitude toward his patients, which ensures an excellent doctor-patient relationship. It is one of his core beliefs that integrity is one of the fundamental qualities of a medical professional.
Who is a nephrologist or nephrology specialist?
The word "nephrologist," which implies someone who specializes in and studies the kidneys and renal region, derives from the Greek word "nephros," which means kidney or renal. Internal medicine doctors who specialize in identifying and treating patients with kidney and urinary system illnesses are known as nephrologists or nephrology specialists. Acute renal failure, polycystic kidney disease, chronic kidney disease, kidney stones, and excessive blood pressure are all conditions they generally treat. Additionally, they carry out routine operations like dialysis, post-renal transplantation care, and kidney biopsy. Dr. Rajesh goel is one of the best kidney specialist in chattarpur, gadaipur, ghitorni, jonapur, maidangarhi, sultanpur, new manglapuri, Mehrauli, lado sarai, paryavaran complex and t b hospital.
What Does a Nephrologist Do?
Patients who have been referred by their primary care physicians for issues with the kidneys, the urinary system, excessive blood pressure, or specific metabolic abnormalities are treated by nephrologists. A nephrologist often conducts a physical examination and reviews the patient's whole medical history when they meet with a patient. They advise blood, urine, and imaging tests to assess the patient's kidney and urinary tract health in light of the research and examination findings. He or she aids in identifying the root reason and developing a treatment strategy if they discover that the kidneys or urinary system are not operating as it should.
When Should you Visit a Nephrologist?
Immediately schedule a consultation if you experience any of the following symptoms.
severe edema (swelling) around your eyes, ankles, and feet
An excessive amount of protein may excrete in your urine.
Added weight from excessive fluid retention
Hypertension
Fatigue
Reduced appetite
If you experience any of the following symptoms, a kidney or urinary tract doctor may also refer you:
Chronic kidney failure
GFR (global filtration rate) is less than 90
Chronic renal disease in stages 4 or 5.
kidney function decline
UTIs that recur frequently
Urinary blood in the pee
Having high blood pressure that is difficult to treat with medicines
More renal stones
Loss of protein in the urine
Common diseases treated by Nephrologists?
Kidney Injury
Asymptomatic Bacteriuria
Hematuria
Hypertension
Hyponatremia
Idiopathic hypertension
Medullary Cystic Illness
Glomerulonephritis
disordered electrolytes
Metabolic Acidosis in the Megaureter
Chronic Kidney Disease
Kidney polycystic disease
Proteinuria
Cancer of the Renal Cells
Renal artery hypertension
Uremia Obstruction of the urinary tract
Veno-Ureteral Reflux
What Common Procedures Does a Nephrologist Perform?
Sustained Low-Efficiency Hemodialysis (SLED)
Continuous Renal Replacement Therapy (CRRT)
Renal biopsy using ultrasound guidance
Transplanting a kidney
Insertion of a permadeath
Continuous venous filtration of the arterial blood
Plasmapheresis and Plasma Exchange
Chronic Peritoneal Dialysis
Fistula for Arteriovenous Dialysis
Education & Training for Becoming a Nephrologist
A doctor must complete a five-and-a-half-year M.B.B.S program at a medical institution before beginning a three-year postgraduate study in internal medicine to become a certified nephrologist. To complete their education and training, they must also pursue a super specialization in nephrology.
Kidney Disease Treatments & More Offered By Kidney Care Centre
At Kidney Care Centre, we offer quality services for the management of all types of acute to chronic kidney disorders. Our key services include
Dialysis is a procedure performed in patients whose kidneys have failed to work effectively and sufficiently. In this procedure, the blood is purified and all waste products and excess fluid are eliminated from the body.
Kidney stones are one of the most common kidney disorders. In this disorder, certain hard stone-like structures are formed in the urinary tract due to the deposition of minerals and salts over time. They can cause a variety of problems ranging from pain to urinary obstruction. They can be managed both medically and surgically depending upon the size, number and location of the stones.
It is a type of invasive diagnostic procedure in which a part of the kidney is taken out and then examined under a microscope for cellular changes. It is helpful in the diagnosis of many ckidney diseases, including cancer. Biopsy is a very essential tool that ensures proper diagnosis and treatment.
Dr. Rajesh Goel, Best Nephrologist in India, Provides Online Nephrologist Consultation for Free
Nephrologists, often known as kidney doctors, are specialists in kidney care who commonly manage dialysis for patients with end-stage renal disease and treat chronic kidney disease (CKD). People with kidney issues may choose to visit a kidney doctor if they think they have renal problems or may be referred to one by their primary care physician.