Nephrologist doctors are those who specialize in conditions related to kidneys. There is a high rise of kidney issues around us, and these issues are treated by these specialists. It has been researched that kidney diseases rank one of the highest chronic diseases.
It is crucial to have healthy kidneys and to regularly have your kidneys examined by a nephrologist (kidney specialist or kidney doctor), a medical professional who is trained to diagnose, treat, and manage kidney-related conditions.
Nephrologists are those doctors that help any kidney patient to develop a management plan that helps you overcome low functioning kidneys. Dr. Rajesh goel is the best nephrologist in Gwalior, Bhind, Morena, Shivpuri and Bhopal. He does kidney transplant in Delhi at PSRI hospital.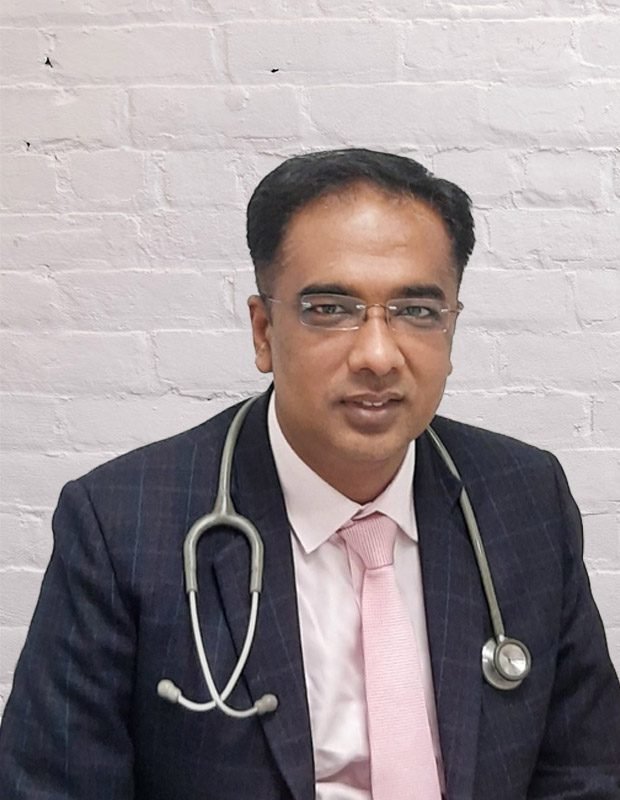 Dr Rajesh Goel (Nephrologist)
MBBS, DNB(Medicine) DNB (Nephrology)
Fellow (Kidney Transplant)
Dr Rajesh Goel is a Senior Nephrologist in Delhi, who Treat Kidney related diseases mainly in Delhi. They Also Provide Free Online Consultation for Kidney Patient.
What Does A Nephrologist Do?
A nephrologist is a physician by profession who studies and has to deal with nephrology. Nephrology is a field that deals with the internal medicinal field for kidneys. Being an internal organ of the body, renal medicines are used to treat these diseases. These medicines involve the care of patients with all forms of kidney diseases. These medicines are used to manage patients with acute kidney injury or advanced chronic kidney disease.
Nephrologists are those professionals in the medical field whose work is to diagnose, medicate and manage or cure any kind of acute and chronic kidney problems and disease. These specialists are fully in charge of kidney dialysis treatment. These specific physicians treat both hemodialysis and peritoneal dialysis. All the operations related to kidney or kidney transplant, any cure for kidney disease, or any dialysis is done under or supervised by nephrologists.
These experts identify issues related to your kidney to help you to maintain good health. Kidneys play an important role in the human body to maintain it for the better functioning of the body.
They monitor the balance of water in your body and filter your blood to remove all the toxins and waste that are present in it. Additionally, it examines the body's mineral and acid-base ratios.
It will be wise to stay up to date if it is the case of your body and medical conditions, especially if it is the case for your kidney condition, one should take care accurately and comprehensively.
What Disease Does A Nephrologist Treat?
There are many diseases related to kidneys which we can see in the human body and that too, because this busy life in the present world does not allow people to get time to take care of their health. 
 In a nephrology clinic, patients are divided up according to the diagnosis and treatment of the specialized kidney disorders such as:
Dialysis is a procedure performed in patients whose kidneys have failed to work effectively and sufficiently. In this procedure, the blood is purified and all waste products and excess fluid are eliminated from the body.
Kidney stones are one of the most common kidney disorders. In this disorder, certain hard stone-like structures are formed in the urinary tract due to the deposition of minerals and salts over time. They can cause a variety of problems ranging from pain to urinary obstruction. They can be managed both medically and surgically depending upon the size, number and location of the stones.
It is a type of invasive diagnostic procedure in which a part of the kidney is taken out and then examined under a microscope for cellular changes. It is helpful in the diagnosis of many ckidney diseases, including cancer. Biopsy is a very essential tool that ensures proper diagnosis and treatment.
Dr. Rajesh Goel, Best Nephrologist in India, Provides Online Nephrologist Consultation for Free
Nephrologists are doctors who have specialized in conditions that affect the kidney. Most people don't go to a nephrologist without any referral until their primary health care advisor does not ask them to. But to know whether your kidney is healthy or not, you should go to nephrologists to keep your kidney healthy.
Seeing nephrologists means if you have kidney problems or any kidney-related symptoms that can affect your health then only a renal specialist knows how to treat it.