An informally named Kidney doctor, a medical professional who focuses on kidney care and treating renal problems, is known as a Nephrologist. Nephrologists are experts in conditions that affect the kidneys specifically. Still, they are also well-versed in how kidney illness or failure can impact other body areas. A nephrologist is derived from the Greek words "nephros," which means kidney or renal, and "ology," which indicates a researcher. Internal medicine training is required for Kidney Doctors before they complete further training to focus on treating patients with kidney disorders. Dr Rajesh goel is one of the best nephrologist in Jharkhand. he practices in Ranchi, Dhanbad, Deoghar, Bokaro and others.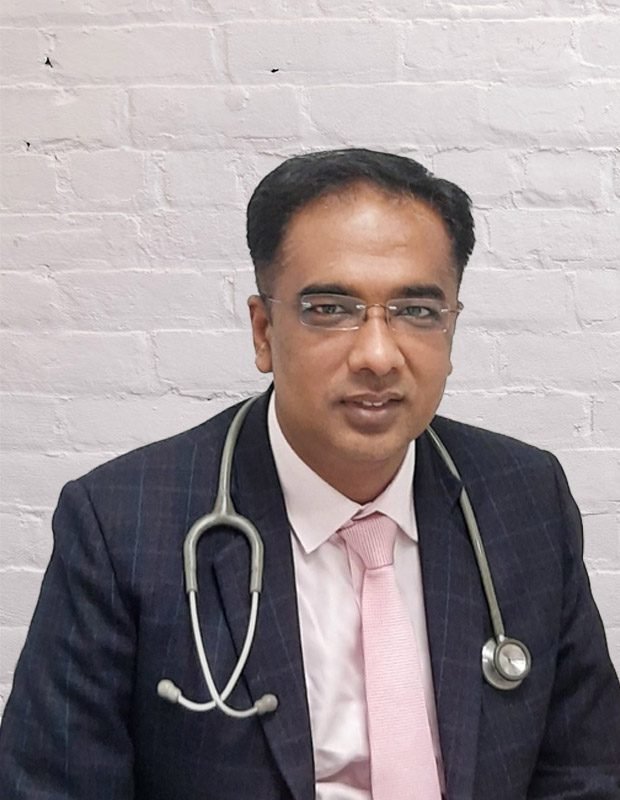 Dr Rajesh Goel (Nephrologist)
MBBS, DNB(Medicine) DNB (Nephrology)
Fellow (Kidney Transplant)
Dr. Rajesh Goel is one of the top nephrologists in treating chronic kidney disorders, electrolyte imbalances, and post-dialysis side effects. He has a wealth of knowledge and demonstrates compassion for his patients. He has completed more than 1100 kidney transplant cases, receiving significant praise at various points. He also educates people about kidney disorders, including their signs and symptoms, underlying causes, and first-line treatments.
WHAT CONDITIONS DOES A NEPHROLOGIST TREAT?
They are knowledgeable in all facets of kidney dialysis and transplantation. They frequently treat Chronic Kidney Disease (CKD), Polycystic Kidney Disease (PKD), Acute Renal Failure, Kidney Stones, and excessive blood pressure. They can also treat kidney swelling due to glomerulonephritis or interstitial nephritis.
WHEN SHOULD I GO TO A NEPHROLOGIST?
When you see a nephrologist, it usually indicates that you have kidney-related symptoms with no known cause or that you have medical conditions that a Kidney specialist can only treat. People with kidney troubles may opt to visit a kidney doctor if they think they have renal problems or may be referred to one by their primary care physician.
While nephrology does not deal with surgical procedures, urology does. The discipline of nephrology investigates accurate kidney disease diagnosis and advances renal disease therapy. It investigates the kidney's capability to filter out the blood's toxic components safely. On the other hand, Urology is a speciality that focuses on diagnosing and treating conditions affecting the male reproductive system and urinary system in both women and men.
Booking consultations with one of the best nephrologists in Jharkhand, Delhi, Gurugram, and Noida is possible online and offline. He is very popular for Kidney Dialysis and Kidney transplant in Delhi NCR.
Critically sick patients can get a variety of treatments at our dialysis centres, some of which are listed below.
A kidney transplant is a procedure to swap a sick kidney for a healthy kidney from a donor. The kidney can be obtained from either a living or a deceased donor. If they are a suitable match, family members or other individuals may be able to donate one of their kidneys. Donors of kidneys can maintain their health with just one healthy kidney.
When the kidneys cease functioning correctly, a treatment called dialysis is used to eliminate waste materials and extra fluid from the blood. Blood is frequently sent to a machine to be cleansed in this process.
When a disease or condition compromises kidney function, Chronic Kidney Disease develops. Over several months or years, the kidney damage gets worse. Diabetes, whether type 1 or 2, is one of the illnesses and disorders that can lead to chronic renal disease. I have elevated blood pressure.
It is a type of invasive diagnostic procedure in which a part of the kidney is taken out and then examined under a microscope for cellular changes. It is helpful in the diagnosis of many ckidney diseases, including cancer. Biopsy is a very essential tool that ensures proper diagnosis and treatment.
Dr. Rajesh Goel, Best Nephrologist in India, Provides Online Nephrologist Consultation for Free
It is anticipated that demand for physicians will increase as people may live longer thanks to improved treatment. But owing to technology, there are means by which we may consult with our doctor without going to the hospital. You can obtain the medical attention you need with a doctor's online consultation. Access to experts is also improved via virtual medical care. Patients who require a specialist's treatment do not have to travel far or spend a lot of time at each appointment. You may access the knowledge of professionals not in your area through online consultations.
You can receive a second opinion regarding your current medical care or the suggested transplant through online consultation, get a diagnosis and therapy for your kidney disease, or seek medical advice. You may consult with one of the best in the field, Dr Rajesh Goel, online to manage your renal issues.