Why India for kidney treatment
India is emerging as a popular destination for medical tourism, attracting hundreds of foreigners every year. There are several reasons why tourists often choose India for various medical procedures: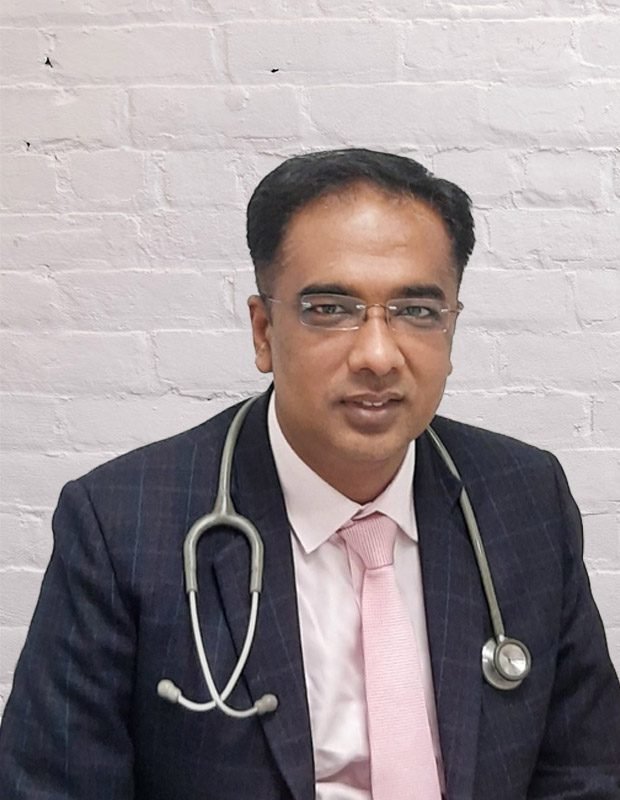 Dr Rajesh Goel (Nephrologist)
MBBS, DNB(Medicine) DNB (Nephrology)
Fellow (Kidney Transplant)
Dr. Rajesh Goel, MBBS, DNB (Medicine), DNB (Nephrology), is a senior consultant nephrologist, who is considered to be one of the best in the field in the country. His experience in the field spans decades. In his prolific career as a consultant nephrologist, he has successfully cured thousands of patients of all types of acute to chronic kidney diseases. He also has the distinction of performing 2000+ successful kidney transplants to date under his belt. He is also known for actively participating in programmes that aim towards raising awareness regarding renal health, for which he has earned the praise and applause of the medical fraternity from time to time. He is known for his empathetic attitude toward his patients, which ensures an excellent doctor-patient relationship. It is one of his core beliefs that integrity is one of the fundamental qualities of a medical professional.
Why Dr. Rajesh Goel Nephrologist
The key to successful renal treatment is placing oneself in the hands of an experienced professional who can offer you the best treatment at a reasonable price. This is why most people recommend Dr. Rajesh Goel who is one of the most prominent nephrologists in West Delhi. With an experience of 18+ years, he is an expert in all sorts of complex kidney disorders such as glomerulitis, nephrotic syndrome, electrolyte imbalance, etc. The Nephrologist is well known for conducting 1100+ kidney transplants.
Nephrology services in India
The availability of advanced technology, highly skilled medical professionals, and cost-effective treatments makes India an attractive destination for medical tourists seeking nephrology services. Some of the nephrology services available in India are as follows:
Indian hospitals have well-equipped hemodialysis units to provide life-saving dialysis treatment for patients with end-stage renal disease. The treatment is done by experienced nephrologists and dialysis technicians who closely monitor the patient's condition during the procedure.
Nephrologists in India provide comprehensive care for patients with chronic kidney disease. The treatment includes lifestyle modifications, medication management, and regular follow-up appointments to monitor the patient's condition and progress.
Indian hospitals and clinics offer a range of diagnostic tests and imaging techniques to identify kidney diseases. These include blood tests, urine tests, and imaging tests like ultrasound, CT scan, MRI, and biopsy.
Kidney transplant in India
Kidney transplant is the primary treatment for patients with end-stage renal disease (ESRD) in India. It is a surgical procedure that involves replacing a damaged or non-functioning kidney with a healthy kidney only from a family donor. 
The new kidney takes over the function of the damaged kidney and filters waste and excess fluids from the body. Kidney transplantation is typically considered for patients with end-stage renal disease (ESRD), a condition in which the kidneys have lost most of their function and dialysis is no longer effective.
It is a well-established treatment option for ESRD that can significantly improve a patient's quality of life and increase their life expectancy. 
International patients services
Dr. Rajesh Goel is a highly skilled nephrologist in India who offers a wide range of renal services for international patients. With 18+ years of experience in the field, Dr. Goel is known for his expertise in managing all kinds of kidney problems, including chronic kidney disease, kidney stones, and kidney transplants. 
He takes a patient-centric approach to care and works closely with his patients to develop personalized treatment plans that address their specific needs. Whether you require a routine check-up or complex treatment, our team will provide you with the highest quality care for all your kidney health needs.
Accommodation is an important consideration for medical tourists visiting India for renal treatment. There are several options available, ranging from budget-friendly guesthouses to luxury hotels and serviced apartments.
Some people also choose to reside in the hospital's on-site accommodation which is reserved for patients and their families. These accommodations are often affordable and convenient, providing easy access to the hospital and medical facilities. This option can be particularly useful for those who require frequent hospital visits or have mobility issues.
On consulting the Nephrologist, you will be asked to forward all the necessary details including medical reports, test reports, and prescriptions. It will help us understand your medical history and plan your treatment accordingly.
If you are a non-Indian seeking medical treatment in India, you require a medical visa. One can apply for a medical visa through the Indian embassy or the country's consulate. Once you have received your medical visa, you can plan your travel and accommodation. 
After returning to your home country, it is essential to follow up with us and continue your treatment plan as recommended.
We understand that medical treatments can be a significant financial burden, especially for international patients. Therefore, we offer a transparent and hassle-free process for estimating the costs of our services. 
If you are interested in seeking treatment with us, you can simply send us your medical reports and clinical issues via email, and we will provide you with an estimated cost for your treatment. 
Our team works efficiently to respond to all estimate requests at the earliest possible time, ensuring that our patients can plan their medical journey with clarity and confidence
Dr. Rajesh Goel is a highly skilled and experienced nephrologist who has treated numerous patients with kidney disease. He is known for his patient-centric approach and personalized care.
You can request an estimate by mailing us your reports and clinical issues. Our team will revert at the earliest with the approximate expenses.
Dr. Goel is connected with several  medical colleges and institutions including: 
Guru Tegh Bahadur, Delhi. Holy Family Hospital, New Delhi 

Medanta the Medicity, Gurgaon 

Indraprastha Apollo Hospital, New Delhi 

Pushpawati Singhania Research Institute, New Delhi
Dr. Rajesh Goel, Best Nephrologist in India, Provides Online Nephrologist Consultation for Free
The COVID-19 pandemic has taught us that the world can go into lockdown at any time. Hence, we have learned from it and started online consultation services for our patients. We provide consultation and counselling for all types of kidney disorders online at a nominal cost. That means you can avail the advice of our healthcare experts in the comfort of your home. For more complex procedures, you might need to visit the clinic physically, but apart from that, we have made all the basic services available in the online mode as well for the convenience of our patients. We, at Kidney Care Centre, believe in serving our patients with the best and making innovations in order to serve them better with every passing day.