Find the best nephrologist in Palwal, Mewat, Gurgaon, and Faridabad for any kind of renal health problem at The Kidney Care Centre. We have been trusted by thousands of patients for our all nephrology services over the years and we strive to keep providing excellent health care in the future as well. We provide treatment and consultation for all types of acute to chronic kidney disorders ranging from acute kidney damage, and electrolyte disorders to nephrotic syndrome, proteinuria, and kidney failure. Our services range from the outpatient department, and medication to dialysis, surgery, and transplants. Our team of expert healthcare providers is led by Dr. Rajesh Goel, senior consultant nephrologist, who is considered to be one of the best nephrologists in the country. Under the aegis of Dr. Rajesh Goel, whose experience in the field spans decades, we have successfully treated most of our patients over the years with excellent results. Regarded as one of the best clinics for renal disorders, Kidney Care Centre is dedicated to providing outstanding services to all its patients as well as educating them regarding the importance of maintaining good renal health and its relation to lifestyle. We not only believe in curing our patients but also in helping them prevent renal diseases in the future. Our name is synonymous with quality healthcare services and we look forward to creating a healthy society.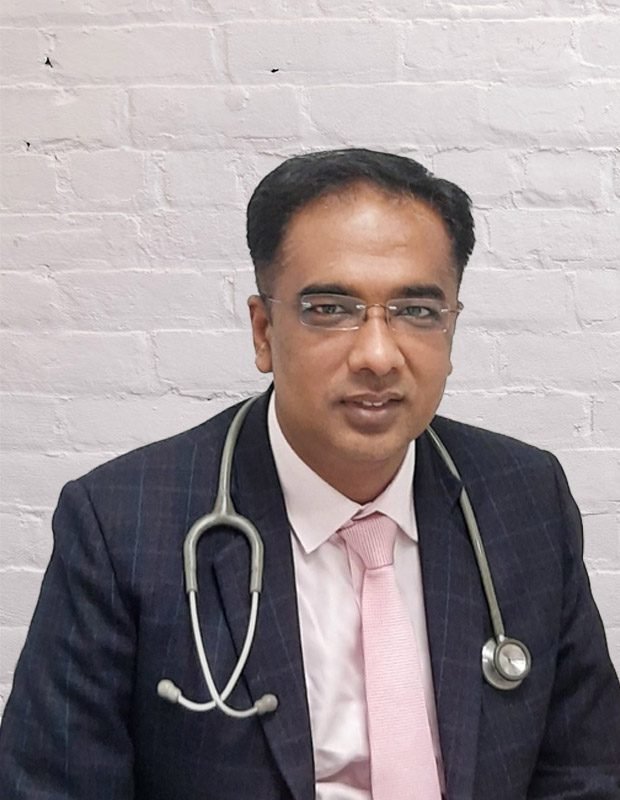 Dr Rajesh Goel (Nephrologist)
MBBS, DNB(Medicine) DNB (Nephrology)
Fellow (Kidney Transplant)
Dr. Rajesh Goel, MBBS, DNB (Medicine), DNB (Nephrology), is a senior consultant nephrologist, who is considered to be one of the best in the field in the country. His experience in the field spans decades. In his prolific career as a consultant nephrologist, he has successfully cured thousands of patients of all types of acute to chronic kidney diseases. He also has the distinction of performing 2000+ successful kidney transplants to date under his belt. He is also known for actively participating in programmes that aim towards raising awareness regarding renal health, for which he has earned the praise and applause of the medical fraternity from time to time. He is known for his empathetic attitude toward his patients, which ensures an excellent doctor-patient relationship. It is one of his core beliefs that integrity is one of the fundamental qualities of a medical professional.
Dr. Rajesh Goel specialises in the management of all types of kidney disorders, especially chronic kidney disorders, He is experienced and skilled in treating simple to complex and even end-stage kidney diseases. He is trusted kidney doctor by thousands of patients for their renal health issues, a trust that he has earned over the years in his glorious career. He is known in this field for his accurate diagnosis and able management of all types of renal conditions. He is currently working as a senior consultant in the Department of Nephrology, Pushpawati Singhania Research Institute, New Delhi and is also the owner and patron of the Kidney Care Centre.
Kidney Disease Treatments & More Offered By Kidney Care Centre
At Kidney Care Centre, we offer quality services for the management of all types of acute to chronic kidney disorders. Our key services include
A kidney transplant is a procedure in which a kidney from a donor is placed in the body of the recipient patient. It is one of the most common transplant surgeries performed globally. It is generally recommended in end-stage kidney failure patients. Dr. Goel conducts a kidney transplant program in Delhi at PSRI hospital.
Dialysis is a procedure performed in patients whose kidneys have failed to work effectively and sufficiently. In this procedure, the blood is purified and all waste products and excess fluid are eliminated from the body. There are many dialysis centres in Palwal doing at low cost and even free for patients having Ayushman or chief minster card.
Kidney stones are one of the most common kidney disorders. In this disorder, certain hard stone-like structures are formed in the urinary tract due to the deposition of minerals and salts over time. They can cause a variety of problems ranging from pain to urinary obstruction. They can be managed both medically and surgically depending upon the size, number and location of the stones.
It is a type of invasive diagnostic procedure in which a part of the kidney is taken out and then examined under a microscope for cellular changes. It is helpful in the diagnosis of many ckidney diseases, including cancer. Biopsy is a very essential tool that ensures proper diagnosis and treatment.
ADDRESS:
DCDC Kidney Care Centre Civil hospital, Panchwati Colony, Palwal, Haryana 121102
EMAIL
info@kidneycarecentre.in
TIMING
Monday Open 24 hours
Tuesday Open 24 hours
Wednesday Open 24 hours
Thursday Open 24 hours
Friday Open 24 hours
Saturday Open 24 hours
Sunday Open 24 hours
Dr. Rajesh Goel, Best Nephrologist in India, Provides Online Nephrologist Consultation for Free
The COVID-19 pandemic has taught us that the world can go into lockdown at any time. Hence, we have learned from it and started online nephrology consultation services for our patients. Dr Rajesh is a well known kidney specialist provide consultation and counselling for all types of kidney disorders online at a nominal cost. That means you can avail the advice of our healthcare experts in the comfort of your home. For more complex procedures, you might need to visit the clinic physically, but apart from that, we have made all the basic services available in the online mode as well for the convenience of our patients. We, at Kidney Care Centre, believe in serving our patients with the best and making innovations in order to serve them better with every passing day.