Why is Kidney Care Centre Best in Faridabad?
Are you suffering from kidney problems? Haven't you got the proper treatment for it? Are you afraid of consulting a doctor about it? There is no need to be frightened if you have doubts about consulting a doctor. Most people visit their primary physician's doctor and see a nephrologist if preferred. 
One must see a nephrologist if one is suffering from a Kidney problem. A person should never ignore symptoms. In an earlier stage, if we get to know about the problem, we can treat it with medications. We see a kidney specialist when any issue related to the Kidney arises.
Kidney diseases are rising day by day in the world. The death rate from chronic renal disease is estimated to be over 1.7 million per year worldwide, making chronic kidney disease the sixth fastest-growing cause of death. More than 7.8 million persons in India are estimated to be affected by chronic renal diseases.
Existing health conditions such as diabetes, obesity, heart disease, and high blood pressure can all lead to Chronic kidney disease. Even if you were previously healthy, it could also lead to the development of heart disease and excessive blood pressure. Having a Chronic Kidney disease leads to liver problems. 
Sometimes, we neglect to consult a kidney doctor due to a lack of information about the earlier symptoms. If you are residing in Faridabad NCR and finding a nephrologist nearby, you should go to the best doctor you can consult quickly. 
Dr. Rajesh Goel is one of the best nephrologists in Faridabad, Saket (Delhi). He is a senior consultant nephrologist with a practice in Faridabad. He has more than 18 years of expertise handling complex kidney issues. He is widely considered the top nephrologist in Faridabad because he provides his patients with great and genuine treatments.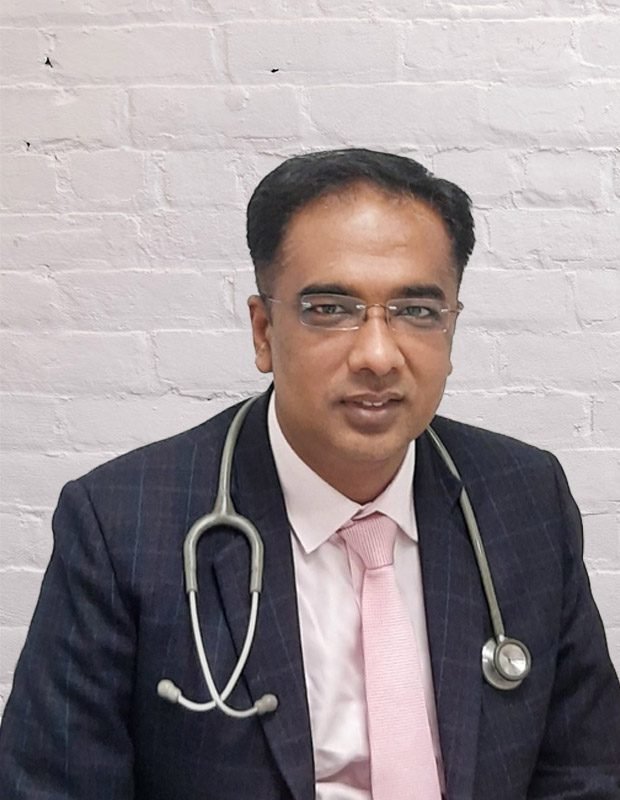 Dr Rajesh Goel (Nephrologist)
MBBS, DNB(Medicine) DNB (Nephrology)
Fellow (Kidney Transplant)
Dr. Rajesh Goel is a renowned kidney specialist with knowledge and skill in diagnostics and therapeutics. He has 20 years of expertise in treating various kidney diseases and disorders. He received comprehensive renal sciences and nephrology training from the reputed Pushpawati Singhania Research Institute and Medanta The Medicity. Patients from many different locations frequently refer him for critical cases.
All forms of renal problems, both chronic and acute, are treated by him. He is a specialist in kidney transplants and provides thorough medical advice in response to all kinds of questions about risks and difficulties associated with transplants, side effects and reactions, necessary medical tests, length of treatment, and issues that may arise after transplant. He is a recognized renal specialist who can be consulted for any kidney condition.
Dr. Goel at Kidney Care Centre treats all kidney problems with advanced medications and technology. He offers therapy for various kidney conditions, including chronic kidney disease, hemodialysis in seriously ill patients, kidney transplant, nephrotic syndrome, kidney stone, urinary tract infection, glomerulonephritis, and acute kidney injury. 
Kidney Disease Treatments & More Offered By Kidney Care Centre
We at the kidney care centre care to treat your problems with modern equipment. Our doctors and staff are professional and kind to the patients.
People with renal failure should get dialysis until a kidney transplant. Dialysis eliminates waste substances and stops them from building up. Patients cannot get dialysis for the entire duration of their lives because they cannot survive it. Therefore, the preferred course of treatment for renal failure is kidney transplantation. We treat patients with kidney transplants if they have kidney donors.
The dialysis procedure involves removing excessive electrolytes and toxic metabolites. The primary function of dialysis is to filter blood. It eliminates extra fluid and waste from the blood while the kidneys conduct their work.
When you have chronic kidney disease (CKD), your kidneys are compromised and unable to filter blood as efficiently as they should. As a consequence of this disease, wastes may accumulate in your body. Your kidneys' main job is to filter extra water and debris from your blood so that urine may be produced.
It is a type of invasive diagnostic procedure in which a part of the kidney is taken out and then examined under a microscope for cellular changes. It is helpful in the diagnosis of many ckidney diseases, including cancer. Biopsy is a very essential tool that ensures proper diagnosis and treatment.
ADDRESS:
Old Faridabad, Main Market St, behind ITI, opposite Sector 18A, Faridabad, Haryana 121002
EMAIL
info@kidneycarecentre.in
TIMING
Monday 9am–11pm
Tuesday 9am–11pm
Wednesday 9am–11pm
Thursday 9am–11pm
Friday 9am–11pm
Saturday 9am–11pm
Sunday 9am–11pm
How to take online Consultation
Nowadays, people are busy and technology-friendly and want things in a way that saves their time. We at Kidney care centre care are always advanced. 
You can book your online Consultation on our website. 
You can book your Consultation by filling out a consultation form with us, and you can book Dr. Goel at three different places near you. You can find a location from the GPS map available on the website, or if you're nearby, search "Nephrologist near me" for the exact location.
Nobody likes the hustle and bustle of life, so save yours and ours both times by booking online Consultation.