Why Are We The Best Nephrologist In Noida?
Nephrologists treat conditions associated with the kidney. There are millions of people suffering from chronic kidney disease or kidney injury around the globe each year. Kidney disease ranks 12th among the top causes of death in the world. Depending on when you catch and treat your kidney damage, it may even be possible to reverse it. Your nephrologist can develop an effective management plan to help you overcome low kidney function.
A specialty within the field of internal medicine concerned with kidneys, nephrology is often called renal medicine. Hypertension or high blood pressure is often associated with it. 
A nephrologist (kidney doctor or kidney specialist) is a physician who diagnoses, treats, and manages conditions affecting the kidneys. Furthermore, they address associated issues such as fluid retention, high blood pressure, and electrolyte imbalances. A kidney specialist can also treat kidney dialysis – peritoneal dialysis and hemodialysis – as well as organ transplantation and its subsequent care.
The kidneys remove toxins and waste from the blood and help balance the body's acid-base, water, and mineral levels. The goal of a nephrologist is to keep your kidneys healthy by identifying and treating problems with your kidneys.
The body can become unhealthy when blood is not properly filtered, and fluids and nutrients are not balanced. When your kidney function is low, you are at risk for kidney failure, chronic kidney disease, and end-stage renal disease, which requires you to undergo regular dialysis. There are many dialysis centres in Noida, Greater Noida, Ghaziabad, Bulandshahr, Gautam budh nagar, Modinagar, Dasna and others. Most are based in hospital settings.
A nephrologist in Noida can recommend the best treatment plan for you when you see them for your care. To ensure you get the most accurate and comprehensive care possible, your nephrologist needs to stay up-to-date on the latest medical advances for your kidney condition.
Seeking the care of a nephrologist usually means experiencing kidney-related symptoms for an unknown reason or having health issues for which only a kidney specialist can offer treatment.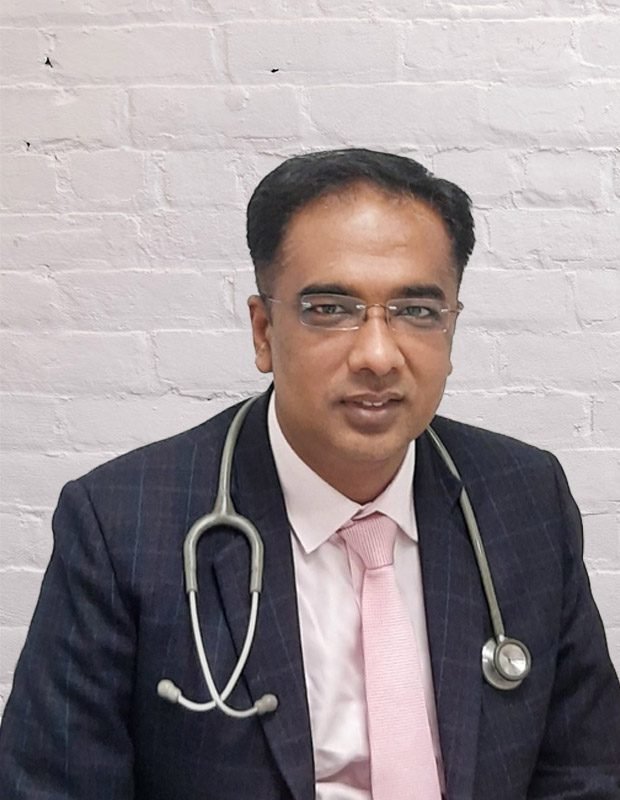 Dr Rajesh Goel (Nephrologist)
MBBS, DNB(Medicine) DNB (Nephrology)
Fellow (Kidney Transplant)
Rajesh Goel is an experienced nephrologist in Delhi with a stellar academic and professional record. He completed MBBS degree from the Kasturba Medical College in Mangalore. He is also on the National Board in General medicine Diplomate– Holy Family Hospital.
Dr. Rajesh Goel is currently a senior consultant in the Department of Nephrology at Pushpawati Singhania Research Institute, New Delhi. The expert nephrologist has been successfully serving his patients for over 18 years. During this time, he has triumphed in doing kidney transplants in over 2000 patients until now. He performs kidney transplant in Delhi at Pushpawati Singhania Research Institute PSRI hospital.
With his wide experience and compassionate approach to treating disturbances in electrolytes, chronic kidney disease, and post-dialysis side effects, Dr. Rajesh Goel is considered among the best nephrologists in Delhi. In addition to his medical practice, he spreads awareness about numerous kidney diseases, their causes and symptoms, and how to properly treat them at the initial stages.
Among the most prominent nephrologists in Delhi, Gurugram, and Noida, Dr. Rajesh Goel specializes in kidney care and chronic kidney treatment. His primary specialty is treating Chronic Kidney Diseases and prescribing effective treatment options. Various renowned medical institutions have recognized him as one of the top consultants.
The country's leading authority in kidney transplantation, Dr. Rajesh Goel, has worked in five different colleges and medical institutions in India for over 18 years in nephrology, medicine, and renal transplant departments. In 2002, he joined the Delhi based Guru Tegh Bahadur Hospital. In later years, he joined the department of medicine at New Delhi's Holy Family hospital to become a DNB resident.
Dr. Rajesh Goel graduated from Pushpawati Singhania Research Institute in New Delhi with a DNB degree in 2007. Medanta in Gurgaon awarded him the certificate of senior transplant fellow. Additionally, he completed a senior registrar assignment in Indraprastha Apollo in New Delhi in 2012 while working on kidney cases.
Kidney Disease Treatments & More Offered By Kidney Care Centre
Dr. Rajesh Goel's Kidney Care Centre has been doing outstanding work for patients since its beginning, serving as the top outpatient clinic for kidney issues in Delhi. Through his Kidney Care Centre, Dr. Rajesh Goel and his team have treated and cured thousands of patients and educated the public about the importance of maintaining a healthy lifestyle. The four primary services offered by them include:
To eliminate waste products and excess fluid from the blood, dialysis is often used when the kidneys fail to function properly.
Chronic Kidney Disease is characterized by the kidney losing its ability to filter all sorts of fluids and stopping urine production. A patient's only goal with treatment is to control the signs and symptoms of the disease, reduce complications, and slow its progression.
This procedure is done when the patient has a native kidney (their own kidney) or a transplanted kidney (graft). This medical procedure examines a small piece of the kidney under a microscope.
ADDRESS:
119A, Jagannath Mandir Marg, Sector 35, Noida, Uttar Pradesh 201301
EMAIL
info@kidneycarecentre.in
TIMING
Monday Open 24 hours
Tuesday Open 24 hours
Wednesday Open 24 hours
Thursday Open 24 hours
Friday Open 24 hours
Saturday Open 24 hours
Sunday Open 24 hours
Dr. Rajesh Goel, Best Nephrologist in India, Provides Online Nephrologist Consultation for Free
To treat kidney disease, Dr. Rajesh Goel provides online consultations. Taking a second opinion about your ongoing medical treatment or recommended transplant is possible with an online consultation regarding your kidney disease. If you have kidney disease, taking expert advice from the comfort of your home is a good idea.
He is a renowned expert in kidney diseases and can help you with any kind of kidney problem. If you suffer severe acute kidney injury, you can also seek a second opinion before undergoing dialysis, having a transplant, or undergoing dialysis. Patients can book an online consultation with Dr. Rajesh Goel from anywhere.